In Cryptography We Trust Bitcoin T-shirt is designed specifically for you because you believe in cryptography instead of middlemen.
This Bitcoin tee fits perfectly for both male and female. Thus the texture offers breathable comfort, lightweight with premium cotton and numerous colours to choose from.
30 Colour Combinations in Cryptography We Trust
Let me ask a question.
Would you like to have an army green colour T-shirt with white printing?
What about pastel grey with black printing?
The strong desire of combination of white colour, auburn sleeves with black print?
Are you looking for a typical white colour with black printing?
We offer a total of 30 colour combinations.
Besides, at the front is printed Bitcoin symbol (₿) in the orange circle which is slightly inclined to the right side. The bitcoin logo has been evolving a few times but at your t-shirt is the latest and most recognized version.
Needless to say, this t-shirt evokes fantasies, lifts curiosity and ignites questions whether we should or shouldn't trust the central banks.
When you start talking about any topics related to economy, cryptography or money, this t-shirt assures the determination of your speech.
This stunning tee is:
Eco-friendly
100% premium cotton
Pre-shrunk
Breathable
Absorbent
Comfortable
Regular short sleeves
Soft
And most importantly:
Eventually, cryptography is a complex subject.
But you don't need to know how it exactly works.
Because it's more than enough to understand how to:
Protect your password
Keep information secret
Secure data with encryption
While wearing In Cryptography We Trust Bitcoin T-shirt, it doesn't have to mean you are an expert in this field. It indicates that you take your life into your hands by becoming your own bank.
Therefore, you desire to buy our crypto Bitcoin t-shirt because you will be sharing to the world who you really are.
T-shirt Size Guide in Cryptography We Trust
Please carefully measure and choose your size according to the charts below.
Because your t-shirt will be printed after the order and we are unable to accept returns for a size replacement.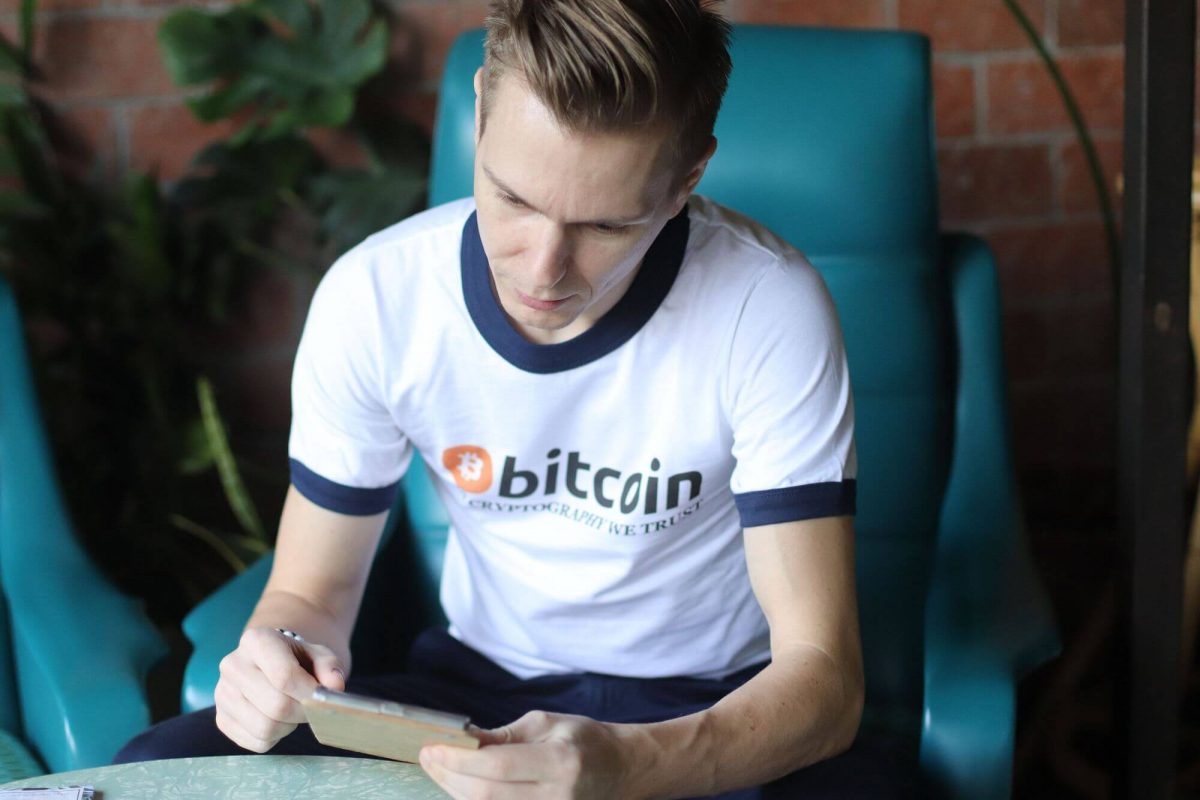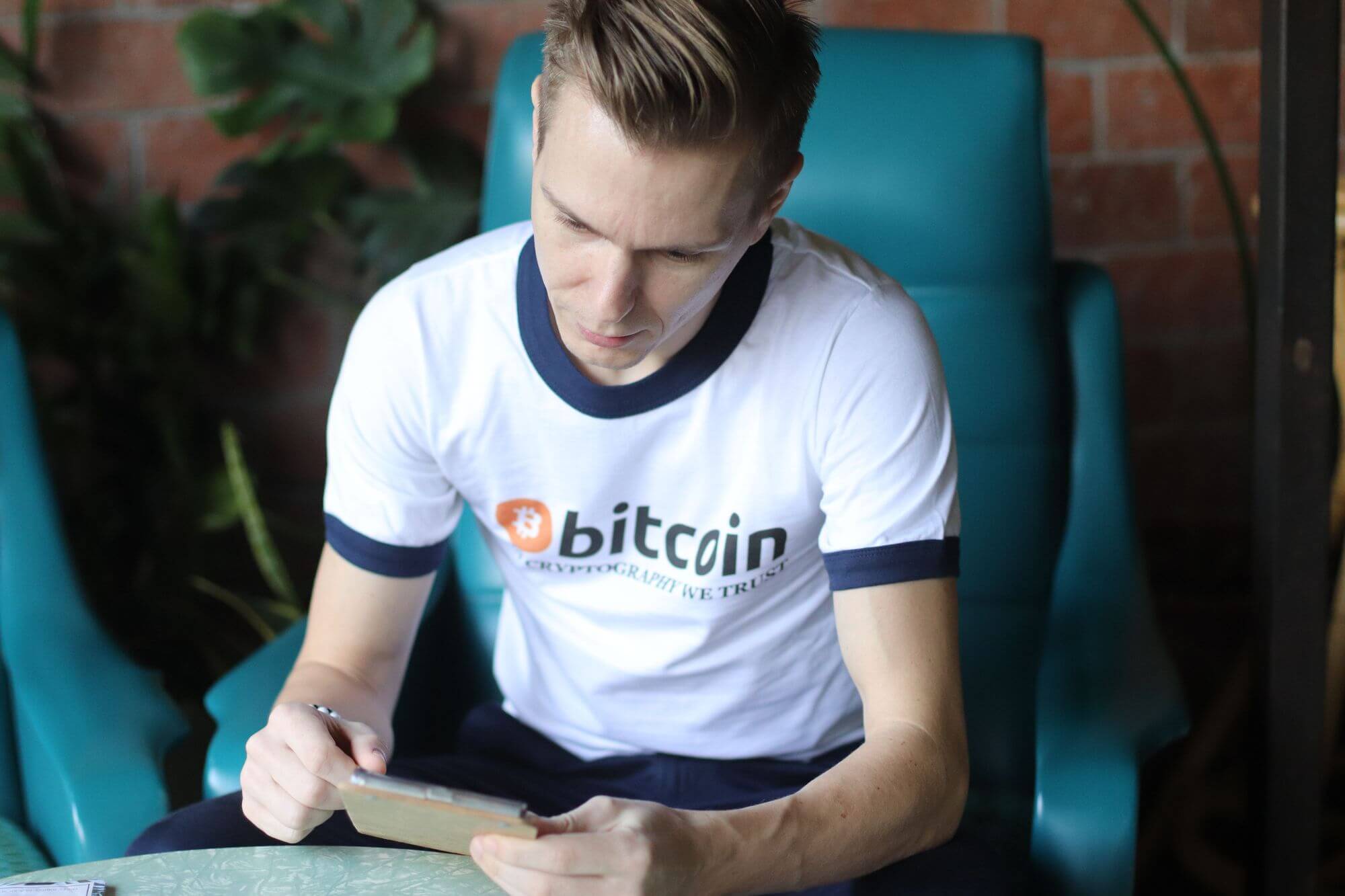 Thought of Cryptography Message of Bitcoin T-shirt
The question is, where does the story begin?
Needless to say, it starts off by wearing Bitcoin in cryptography we trust t-shirt.
Here's what I mean…
For example.
Let's say, you are a potential candidate for a new blockchain company. It's your dream to find your next job in the Blockchain industry.  Suddenly, you spot that they offer a position like a computer programmer. And you want to contribute your skills to cryptography either in Java or Python computer language.
Thus, how would you attract the attention of your potential colleague or boss?
Surely, you may have:
Work experience
Skills
Knowledge
Passion in Blockchain technology
Cryptocurrency overview
Proven projects
Without any doubt, you would leave at the interview the best impression and put so much energy into it.
But remember.
What you wear impacts your environment too.
So by purchasing our In Cryptography We Trust t-shirt, your chance to get the job is much higher.
And it may be applicable even if you are the interviewer. Because you can picture someone if they are really passionate about this industry. To be geeky isn't anything wrong, it reflects your charm and enthusiasm to devote your working hours into something you really love.
Don't you think? 😉
Cryptography is Complex
The fact is, there's no such thing as a perfect, 100% secure computer system. It always contains bugs and security experts know that.
Just think about it.
But what does it mean?
Look, I don't know about you but when I look at these few subcategories or topics of cryptography such as:
Open source software
Public key cryptography
RSA public key
RSA algorithm
Assembly language code
Cryptography hashing
Hard copy book
Message authentication codes
File system integrity
Hashing power
Cryptography algorithms
Symmetric and asymmetric cryptography
Or while watching this video Introduction to Cryptography by Christof Paar…
I'm kinda lost.
Aren't you?
But that's OK.
Unless you're a crypto-maniac so you may already have understood digital signature, blockchain or hashing power, etc.
And that's OK too.
However, while watching this video, you can get the point much obviously…
And…
While reading these quotes you should be proud of your future t-shirt.
"With e-currency based on cryptographic proof, without the need to trust a third party middleman, money can be secure and transactions effortless." – Satoshi Nakamoto

"Bitcoin is a remarkable cryptographic achievement and the ability to create something that is not duplicable in the digital world has the enormous value" – Eric Schmidt

"Cryptography shifts the balance of power from those with a monopoly on violence to those who comprehend mathematics and security design." – Jacob Appelbaum
Now It's Your Best Time to Buy in Cryptography We Trust T-shirt
You may have guessed it…
Whoever you are, our In Cryptography We Trust t-shirt is for everyone. From independent newbie up to absolute crypto-blockchain-expert-madman.
Grab any colour you love from a total of 30 colour combinations.
Show the world your direction and be CRYPTO EAGER geek!
In conclusion, share this product to all your crypto friends and when you purchase it, leave your review
In Cryptography We Trust