Cryptocurrency T-shirt is your sacred prosperity. It's super trendy because it shows the most trusted cryptocurrencies in the crypto market.
It's been designed for Bitcoin, Ethereum, Ripple, Litecoin, Zcash, Dash, NEM, OmiseGo, IOTA, Qtum and Monero cryptocurrency lovers.
The bottom line?
Before making a purchase, you will learn here the real purpose of each crypto symbol of your future t-shirt.
Because this Bitcoin Altcoins t-shirt represents the multiple trusted blockchain cryptocurrency revolution and matches with the most well-known cryptocurrency trends.
While wearing this soft and comfortable cryptocurrency tee it lets you think deeper about the crypto market and industry.
Whoever you are, either a miner, trader, HODLer, blockchain lovers, crypto enthusiast or total crypto maniac, owning this t-shirt will allow you to stand out.
This excellent premium tee is:
100% premium cotton
Pre-shrunk
Breathable
Absorbent
Comfortable
Durable edging
And most importantly:
Eventually, this Cryptocurrency T-shirt Bitcoin Altcoins is coming in 12 colours for crypto community believers – like you from all over the world.
It doesn't matter which cryptocurrency you prefer, belief or where you are from. Our main goal is to make the digital world decentralized.
T-shirt style visualizes the passion as well as it brings you never ending crypto mood. 
T-shirt Size Guide Cryptocurrency Bitcoin Altcoins
Please carefully measure and choose your size according to the charts below.
Because your t-shirt will be printed after the order and we are unable to accept returns for a size replacement.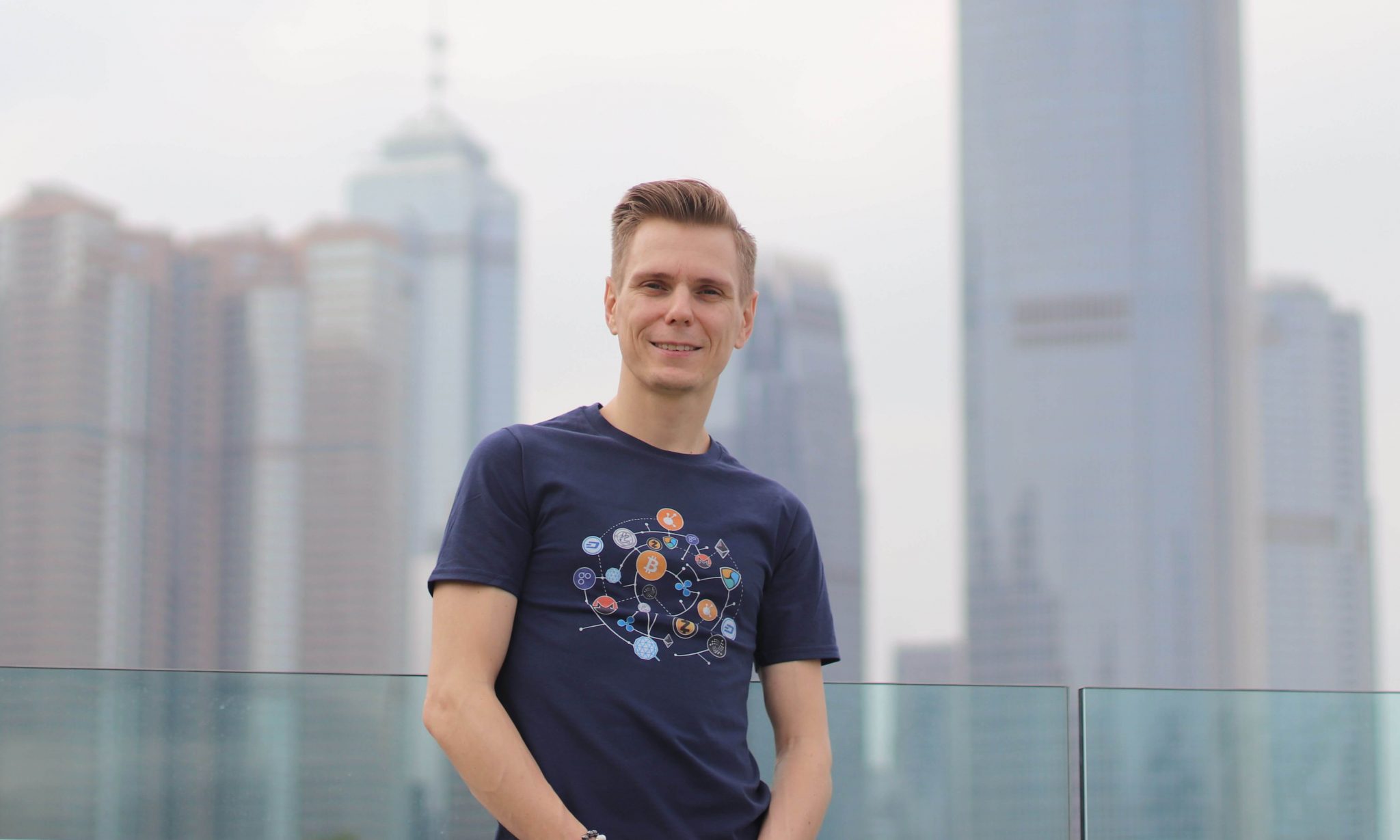 Cryptocurrency T-Shirt Symbol Guide
As you may spot, on this t-shirt, there are crypto symbols such as Bitcoin, Ethereum, Ripple, Litecoin, Zcash, Dash, NEM, OmiseGo, IOTA, Qtum, and Monero. They're rotating in the circle which represents something like a solar system. We can imagine it like the orbit of various planets (cryptocurrencies) that have a different purpose.
Here, you are about to find out how your t-shirt will resonate with questions of your friend.
They may ask you.
What's the meaning of these crypto coins?
Or what are purposes beyond these cryptocurrencies of your t-shirt?
So what to answer?
Curious?
Let's find out the fundamental purpose of each printed cryptocurrency symbol to make your response simple.
Purpose of Bitcoin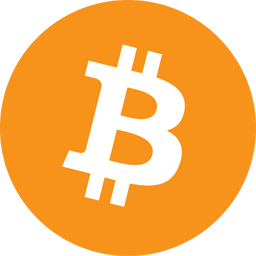 Bitcoin is purely first digital cryptocurrency or electronic cash and its purpose is – money on the internet.
You can transfer Bitcoin directly to anyone. There aren't any middlemen, any central banks or authority, all transactions have to be agreed by the network.
Every transaction is public because of the powerful technology Blockchain. It's like a huge shared public ledger of all transactions in the Bitcoin peer-to-peer network.
Furthermore, nobody controls Bitcoin or owns the network because it's open source for everyone.
Mysterious Bitcoin Message
Want to know more about the first Bitcoin transaction?
This is something really interesting.
Back to the date, everything starts at the beginning of January 2009, when the first genesis block is created and 50 BTC are transacted.
The mysterious message in the genesis block shows the headline "The Times 03/Jan/2009 Chancellor on brink of second bailout for banks". Most likely, Satoshi Nakamoto wanted to point to the global financial crisis in 2008.
Obviously…
The creator or creators of Bitcoin – Satoshi Nakamoto was providing a solution to that crisis by creating Bitcoin.
And when you will be saying this message to your crypto enthusiast friends, you will stand out like a professional Bitcoin champion.
How awesome is that?
Keep reading…
Ethereum Purpose of DApps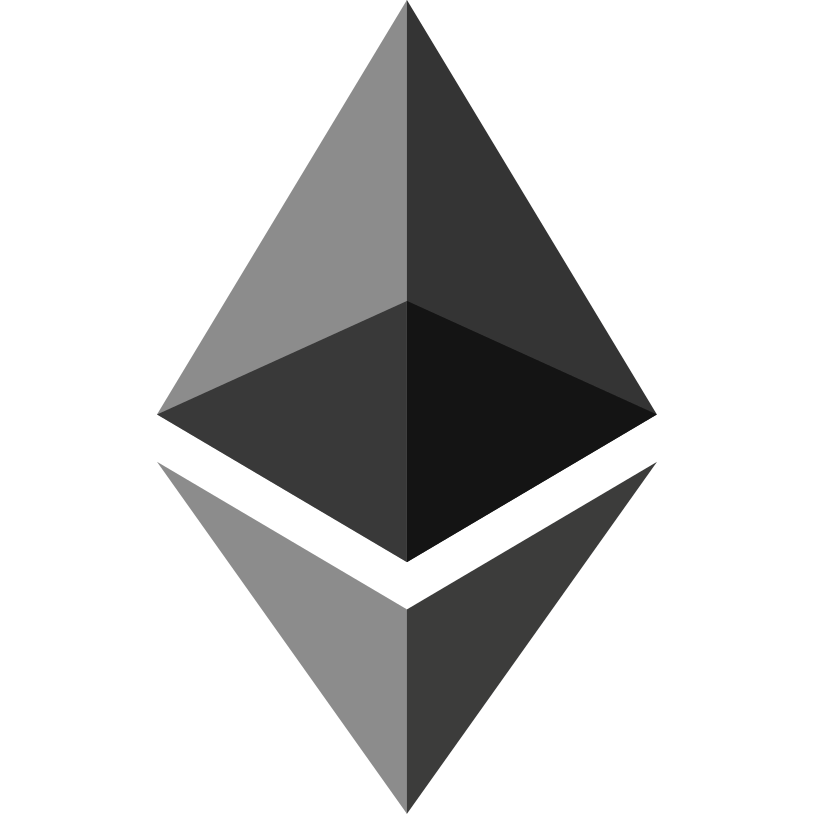 When you look at the cryptocurrency t-shirt, you may spot the symbol that represents the Ethereum platform.
Ethereum is a decentralized platform which utilizes called "smart contracts" on blockchain technology.
I'll explain…
A smart contract is a pre-programmed software that runs automatically without issues as relating to censorship, interference, fraud, or downtime. Ethereum is currently the biggest smart contracts platform.
In short: Ethereum is a platform to build decentralized applications or DApps.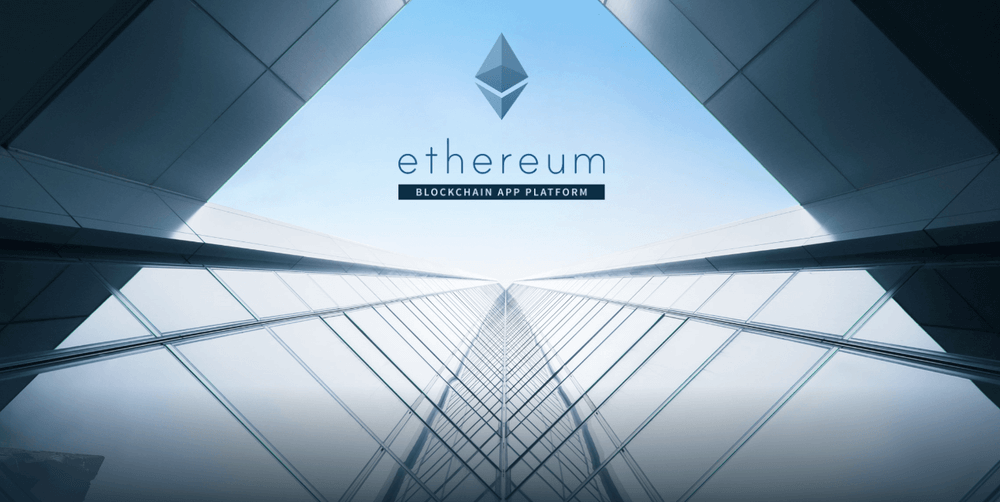 There are many types of applications you can build on top of Ethereum platform such as:
Hedging contracts
Voting
Election processes
Wallets
Contracts relating to employment
Sub-currencies
Monetary and Non-monetary participation
Do you see how huge it is?
It couldn't be easier to explain 🙂
Now…
Ripple Purpose on Your Cryptocurrency T-Shirt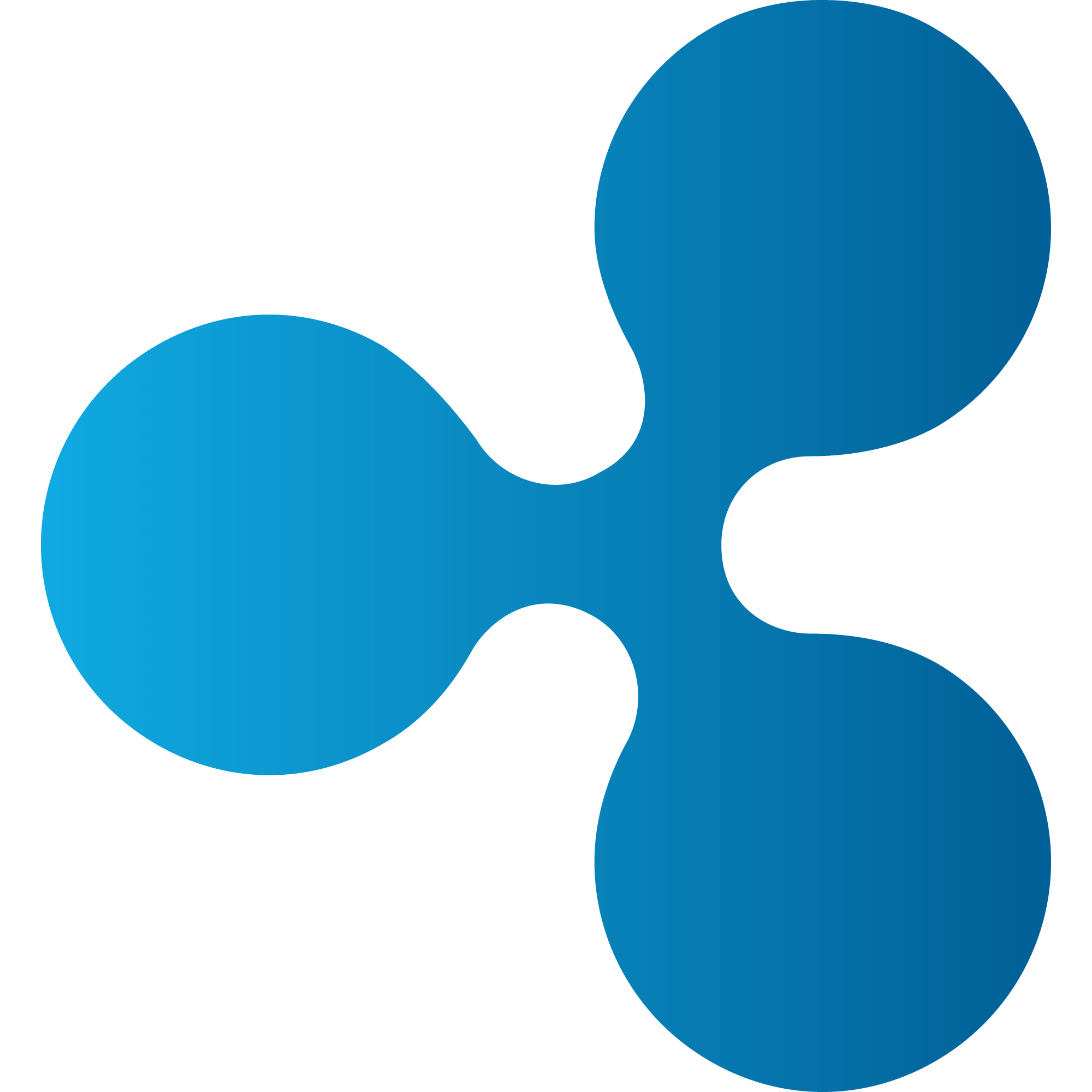 Ripple and its native cryptocurrency XRP is the fastest digital cryptocurrency that works through the technology of blockchain. While sending XRP coins to someone else anywhere in the world, the transaction is instant.
Essential Ripple purposes are:
Targeting financial institutions such as banks
Transaction speed
Cost reduction
Access to new markets
Boost the global payment infrastructure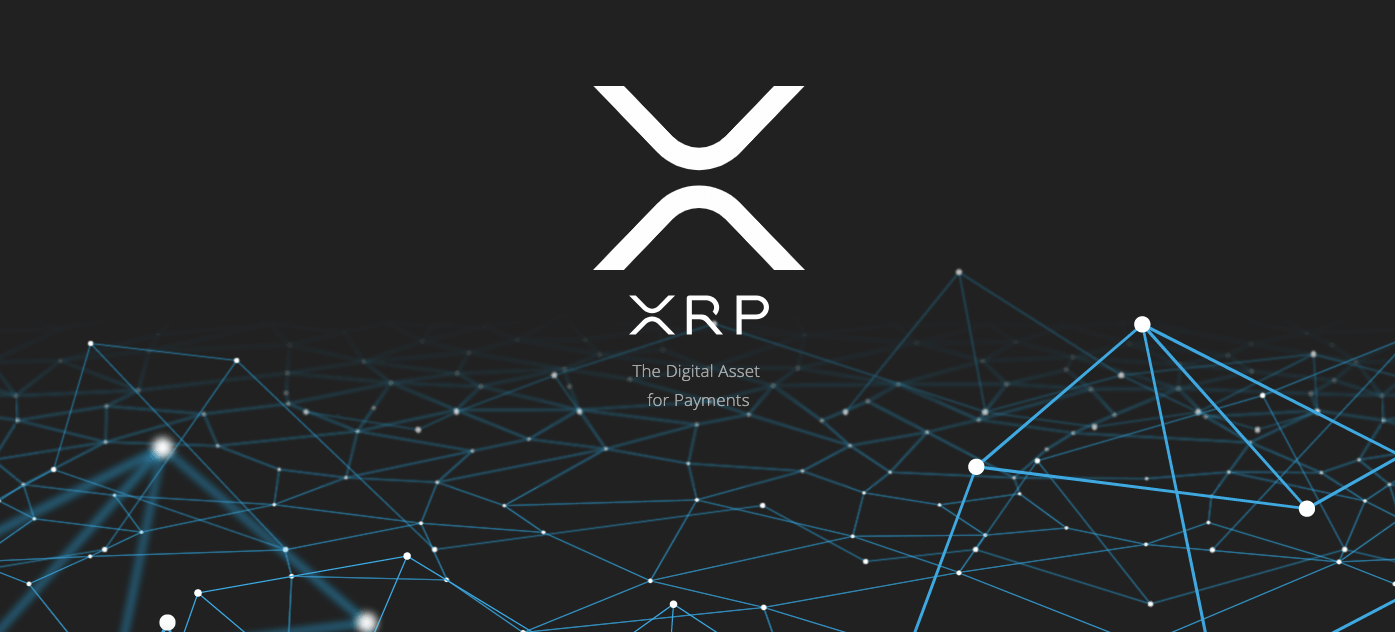 Ripple enables 200+ banks and payment providers sending money globally without any friction.
Needless to say, one of the core benefits of Ripple is its transaction speed. XRP is so darn fast therefore it's the fastest cryptocurrency.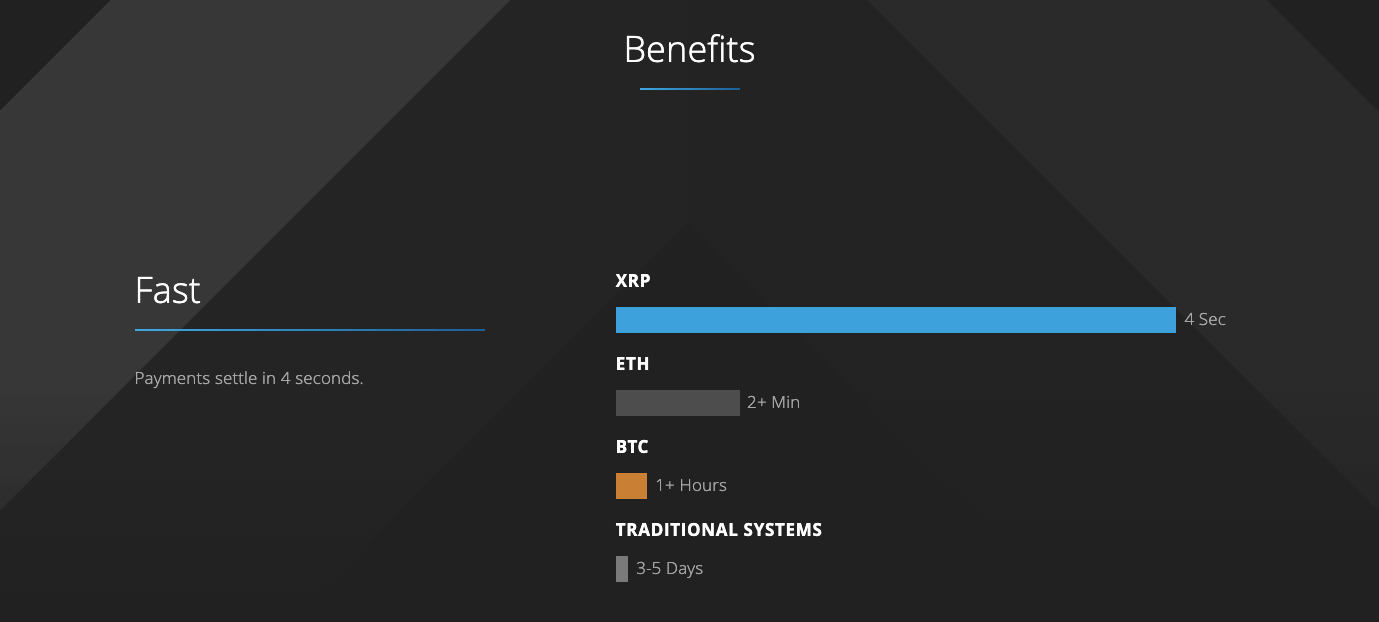 On the internet are many discussions and controversies about Ripple and its centralization.
However, for you like a crypto believer isn't crucial how the technology exactly works. But just simply to understand the purpose of the Ripple is enough to know.
Don't you think?
Unless you are an absolute crypto maniac 🙂
Let's jump into another cryptocurrency…
Litecoin Purpose Simply Explained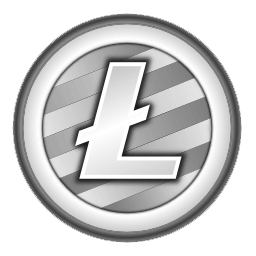 Chances are that…
If someone pointed to Litecoin symbol of your cryptocurrency t-shirt, what would you say?
Frankly, you will love talking about Litecoin LTC symbol of your future t-shirt.
Why do I say this?
I will explain the purpose of Litecoin and what you should answer.
Litecoin just like Bitcoin is a cryptocurrency that runs across a decentralized peer-to-peer network. It allows users to make and receive payments securely and anonymously without going through a third party like a bank or a government.
It was created in 2011 by Charlie Lee. He intended to be the silver to Bitcoin gold.
And to that end, there are more Litecoins than there are Bitcoins. Much like there's more silver than gold in the world, Litecoin's supply cap is 84 million coins. This is four times the maximum number of Bitcoin.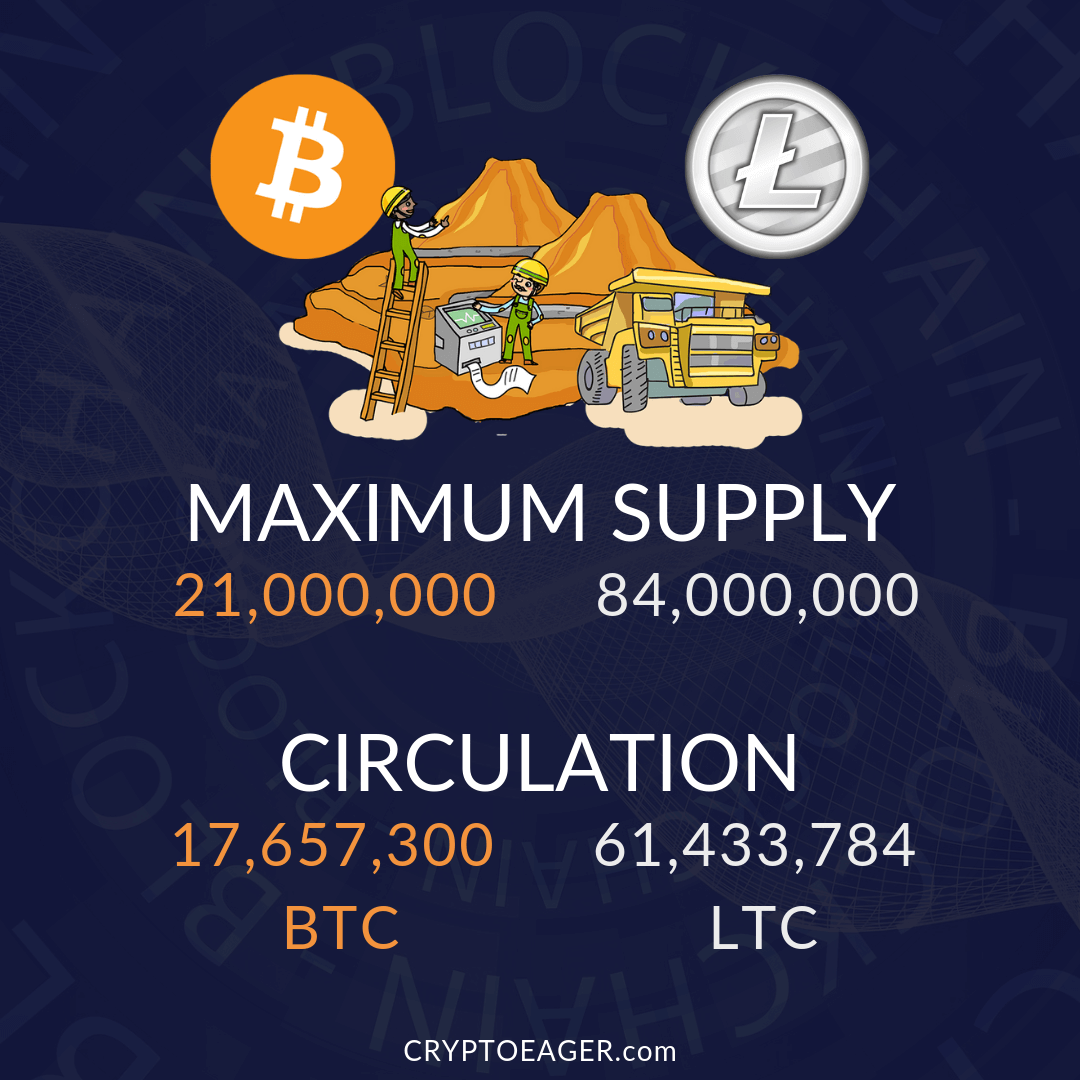 Litecoin transactions are also faster and cheaper than Bitcoins because it uses a simpler algorithm – a script.
So how does simply Litecoin work?
Let's have a look a bit deeper…
Firstly, it's like Bitcoin.
All transactions are recorded in a transparent public ledger – blockchain. Each block contains a list of previously verified transactions. Each computer keeps his own copy of the blockchain so that it cannot be altered without the agreement of the majority of the computers in the network.
Secondly, your anonymity is your wallet address rather than your name. So coins are sending within numerous wallets every day.
How does transaction work?
First computers must check pending transactions against the historical record and collect legitimate transactions into a new block. This block is then verified through a process known as mining.
In other words, to simplify and summarize explanation, watch this short video.
Surely, the riddle is…
Will you be confident to explain the Litecoin LTC symbol of your cryptocurrency t-shirt? 😉
Let's move on…
Zcash Powerful Purpose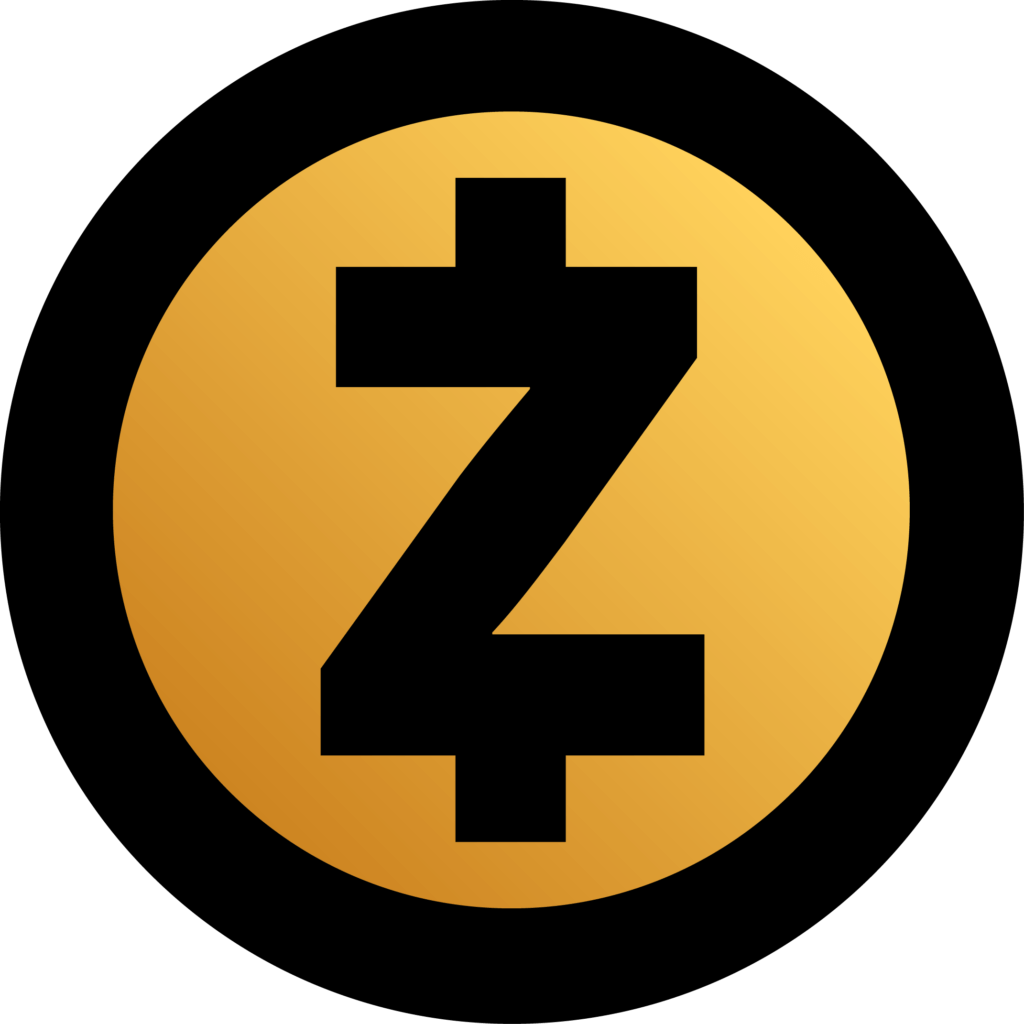 Do you want to describe to anyone how to protect privacy?
Our cryptocurrency t-shirt bears Zcash symbol which is powerful cryptocurrency.
Zcash is a cryptocurrency that was created in 2016 by cryptography experts who loved Bitcoin.
Nevertheless, they wanted the option to make transactions more private. So they took Bitcoin's open-source and enhanced it with a technology known as the "Zero-Knowledge Proof".
The result was Zcash: a cryptocurrency with strong privacy features.
But someone might ask you, isn't Bitcoin private already? Why do we need Zcash?
A good question.
I will explain…
In fact, Bitcoin transactions are mostly public. This means that Bitcoin is great for transparency. But it lacks fundamental privacy. That's why Zcash was created. If you use Zcash instead of Bitcoin, you have two options:
1) Your transaction and balance to be transparent;
2) But if you want more privacy, you can create a private Zcash transaction which prevents anyone from viewing your balance and transaction.
This is what makes Zcash powerful.
It gives anyone using Zcash the freedom to choose what to reveal or not.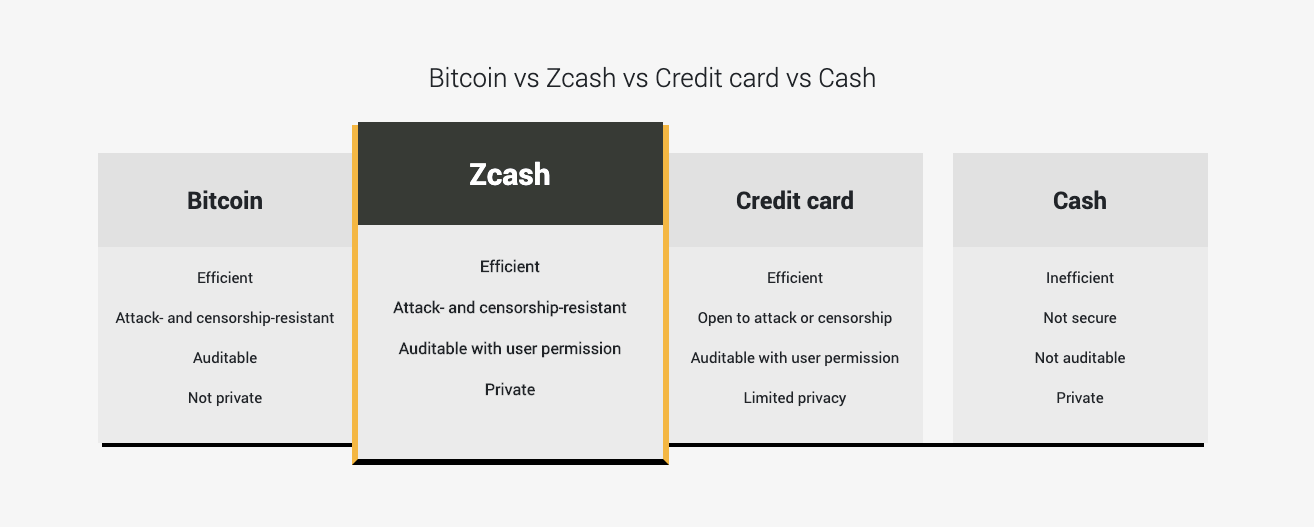 But you shouldn't stop your talking here because Zcash doesn't serve only to store asset and wealth.
What else?
By saying this, you will be an absolute expert.
Zcash can be traded
You can earn Zcash
Zcash is really powerful because of its privacy feature.
Like it?
Want to know the purpose of another symbol of this cryptocurrency t-shirt?
Ready?
Dash Purpose Explanation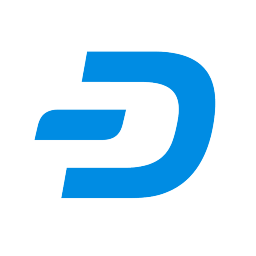 What does Dash symbol express?
One thing for sure.
Dash is digital cash money exchanged on a highly secure open-source peer-to-peer network much like Bitcoin. It forked from Litecoin and Litecoin had forked before from Bitcoin.
Unlike Bitcoin, it's really the first form of digital cash that works just like physical cash.
You may ask, isn't it same?
I will explain…
Bitcoin's network can just execute 7 transactions per second or Ethereum 20 transactions every second. But when you compare these transaction speeds to Visa (24,000 transactions per second) or PayPal (193 transactions per second), it indicates a serious problem.
Although Dash can handle 48 transactions per second it isn't the fastest cryptocurrency in the market.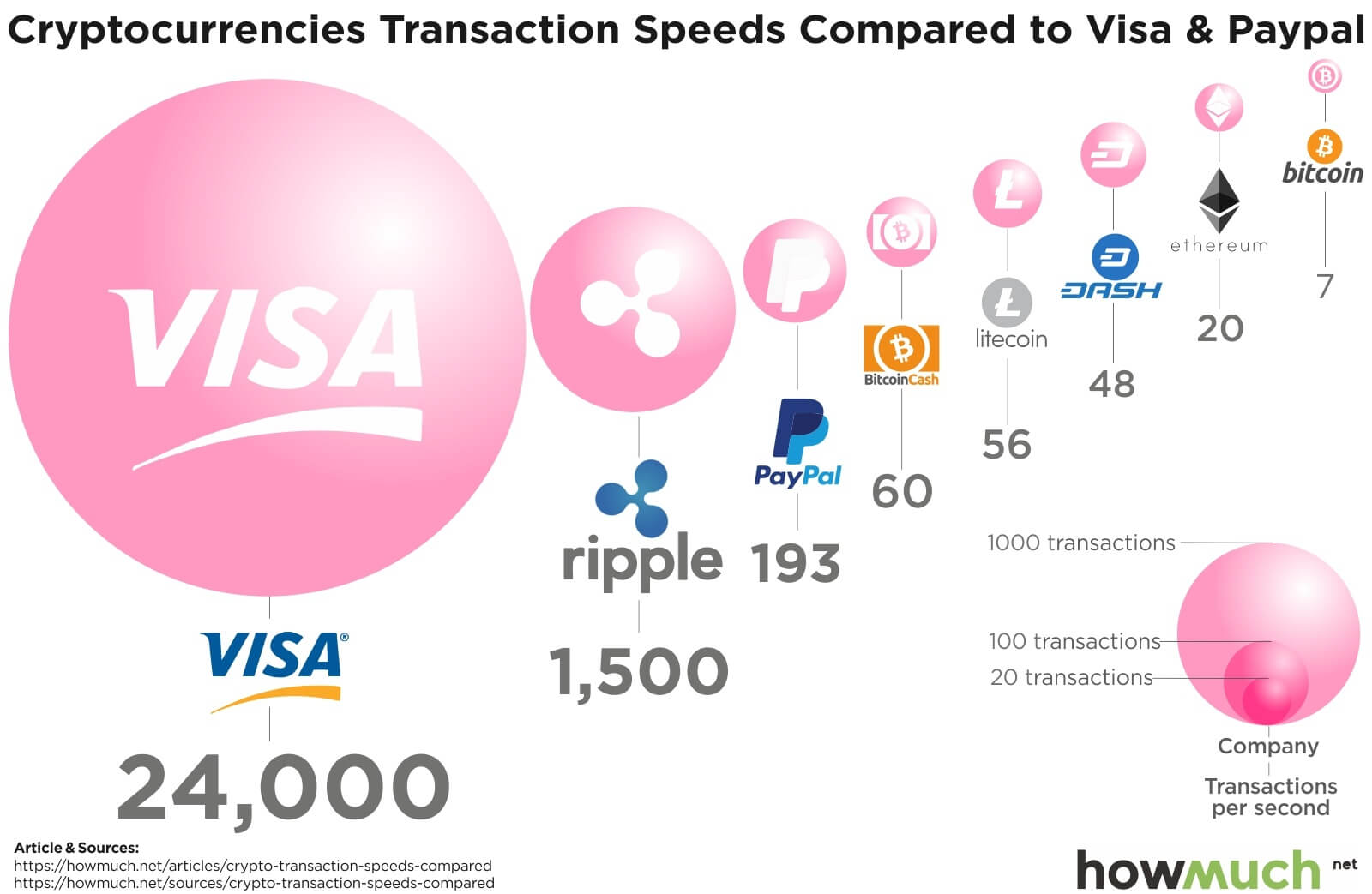 On the other hand, Dash adoption is widespread around the world. Over
4,800+ merchants and services
recognize Dash as a real payment system.
It's also great to consider Dash like a store of money. Because your money doesn't hold any central banking organization instead you hold your money in a safe and easy way with full control. This means that you have total privacy.
Can this be true?
When it comes to your purchases your transactions can't be tracked by any organization or some third parties.
Instead, your information is private.
Another great benefit is that transactions can occur instantaneously. There are no weight or lag of money, just like handing over physical cash when making a purchase.
And that's kinda enough to know…
So, can you consciously explain what is Dash now? 😉
Let's sink into another cryptocurrency purpose…
NEM Purpose on Your Cryptocurrency T-Shirt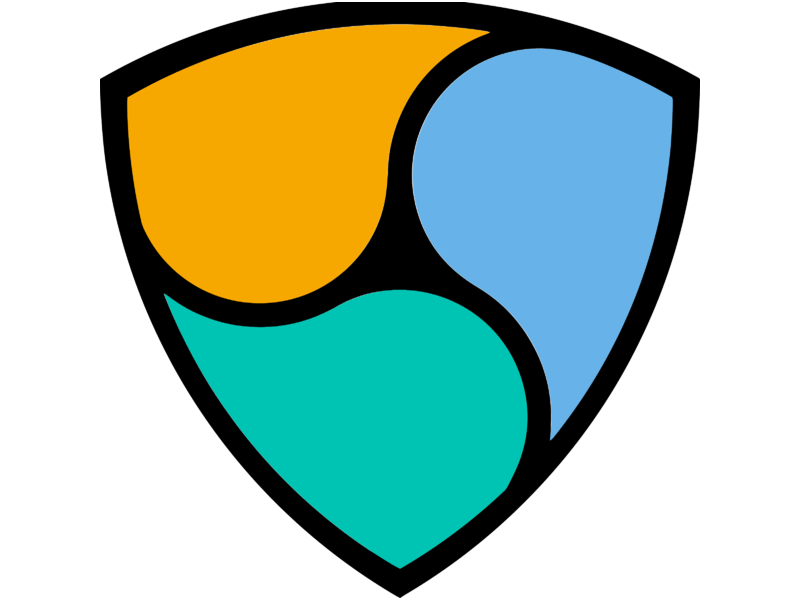 Imagine for a moment, that…
by wearing a cryptocurrency t-shirt means you are a crypto enthusiast.
In fact…
Almost all cryptocurrencies or tokens are built on top of a blockchain.
And this is sometimes confusing part.
You may have probably heard of blockchain technology through its relationship with Bitcoin. But what you may not have heard
is that blockchain is not just revolutionising financial services they are revolutionising the world.
Blockchain technology is becoming the world's most reliable powerful and cost-effective way to manage financial assets documents and
contracts.
And this is just the beginning…
Until now Blockchain implementation for the business has come with substantial risks and a range of complexities adapting
existing company networks to be compatible with blockchain networks.
But what if there's a better way to implement an enterprise-grade blockchain data system?
The solution is NEM (New Economic Movement)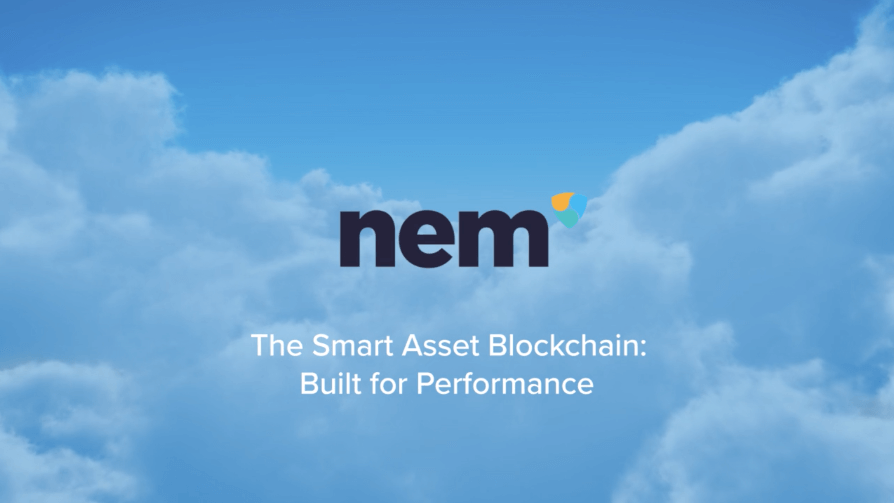 In other words…
NEM's team of professional developers built a new code base from the ground up. It has been designed and integrated with crucial enterprise pieces aka smart assets. NEM's smart asset system is configurable to manage almost anything.
Heck, you can even create your own cryptocurrency or crowdfunding token.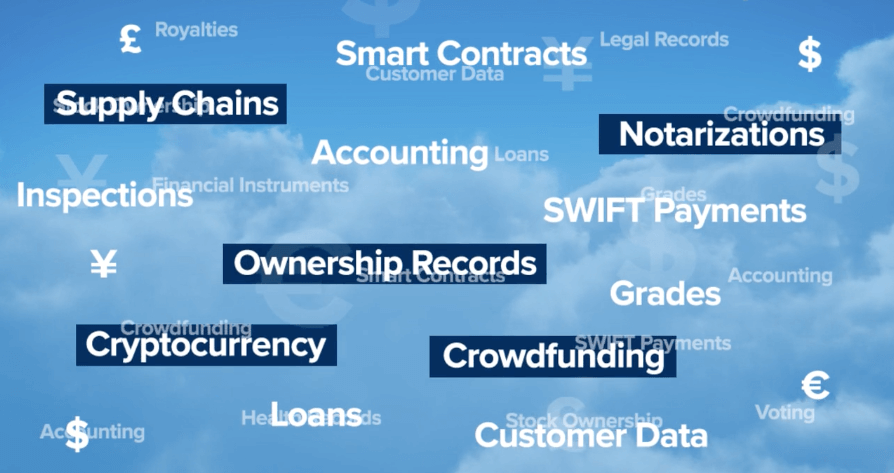 Businesses worldwide have already adopted them and tests across millions of accounts.
That's the real blockchain revolution!
Slap! 🙂
So, let's go ahead…
OmiseGo Purpose Meaning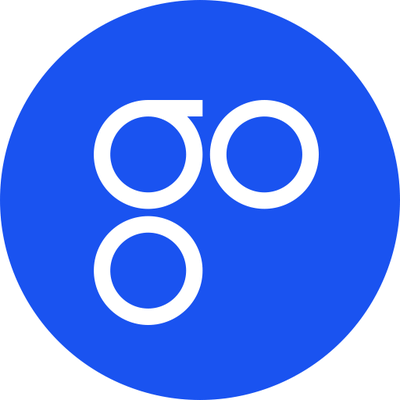 Seriously, how do you feel so far?
Still not confused?
Whatever feeling you have, OmiseGo purpose will boil your brain.
Why?
Because OmiseGo is a fairly comprehensive project.
Firstly, OMG is a white label e-wallet smart contract platform and ERC-20 token. OMG network uses a proof of stake algorithm and has a total supply of 140 million.
Secondly, OMG is a decentralized bank exchange and asset-backed blockchain getaway.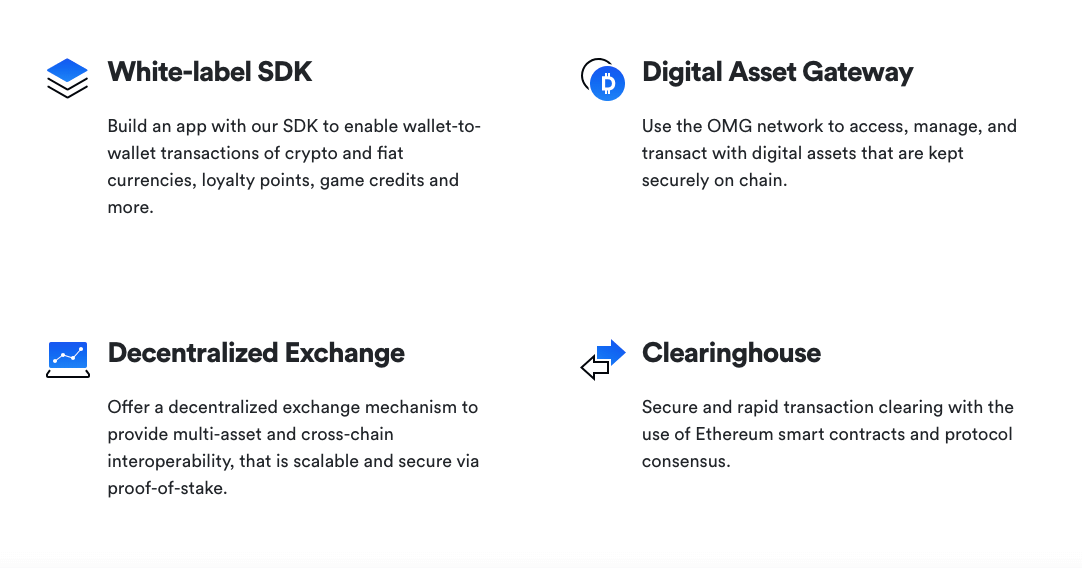 OMG's ultimate goal is to be the high-value exchange and settlement platform.
In other words…
This means helping the unbanked get banking service and facilitating unrepresented interchangeability between the many soiled legacy rails and decentralized blockchains.
For example:
Across jurisdictions and organizational silos
Crossed both fiat money and decentralized currencies
Ultimately, OmiseGo is a powerful combination of tools for financial services.
Sounds impressive, right? 🙂
Smack!
Want to know another symbol of this cryptocurrency t-shirt?
I know you yearn for it…
IOTA Purpose and Its Difference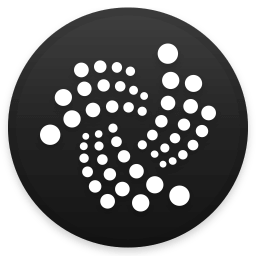 Internet of Things Application = IOTA
Unlike most cryptocurrencies, IOTA doesn't use a blockchain. Instead, it uses a technology called "the angle". It's based on a mathematical concept known as directed acyclic graphs. This separates IOTA from every other cryptocurrency.
The best part?
There are no miners!
Yes, IOTA is completely free to use because everyone plays an equal role in the network. Anytime a transaction is made the issuer must help
authenticate to previous and random transactions. It uses a series of cryptographic algorithms along with many other sophisticated techniques to do this work.
It happens behind the scenes on such a small scale that any device could manage it without effort.
Ultimately a network like IOTA allows two important features:
Microtransactions
Speed microtransactions
For example:
Bitcoin faces many issues with this, mainly due to the necessity of miners and speed.
In short: In cryptocurrency, speed is measured by TPS (transactions per second). None of us wants to wait hours for a transaction.
Or would you?
Eventually, with IOTA the more people use the network the faster it becomes.
Following amazing video explains IOTA in a simple way with Bitcoin, Ethereum and Ripple comparison.
See the difference?
It simply explains almost everything…
And I know you've got it.
So anytime someone is asking you, what's IOTA, refer to this explanation and be crypto professional.
Now, let's dive into…
Qtum Purpose on Your Cryptocurrency T-Shirt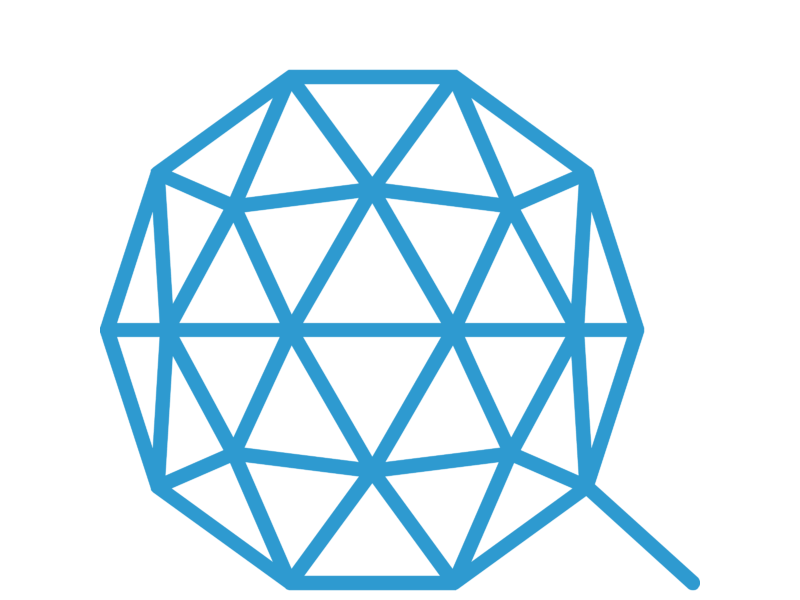 So when some ask you, what does Qtum do?
In short: Qtum is a hybrid blockchain application platform.
Not much to understand right? 🙂
I'll explain…
Here's something really interesting.
Qtum was designed to integrate the best parts of Bitcoin and Ethereum platform into a business-friendly blockchain.
For example, it uses a smart contract which is a computer program that is capable of facilitating, executing and enforcing the negotiation or performance of the contract using blockchain technology.
You can think of it as a small program that can be set to automatically execute some predefined action.
For example, you could sell your car or your house automatically by receiving a predetermined amount of payment. This would remove a need for a car or house broker depends what you want to sell and even lawyers.
Essentially it removes the third party to ensure that both sides get what they agreed.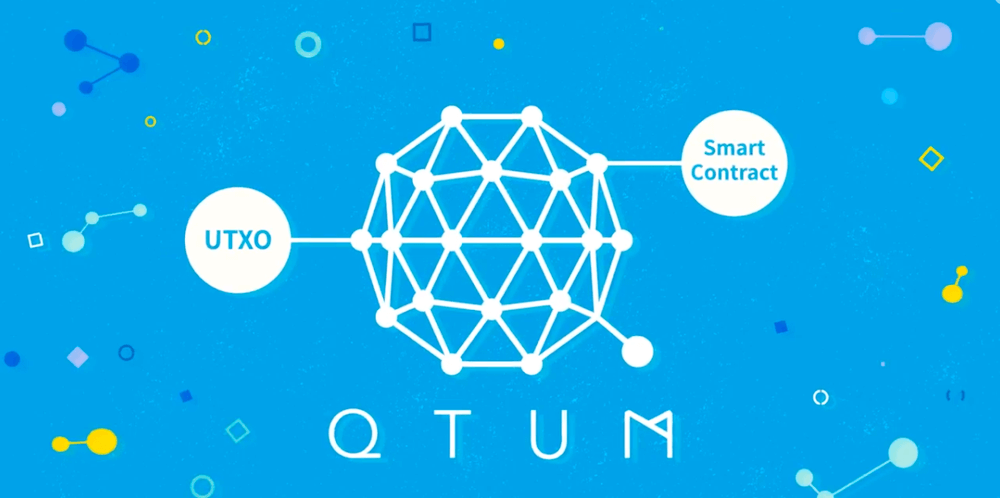 How is Qtum different among other cryptocurrencies?
Qtum is the global first proof of stake smart contracts platform. It aims to be a global primary smart contracts platform and it focuses on mobile development software.
Moreover, Qtum is solving technical implementation issue.
One of the issues is when a user needs to have synchronized the entire blockchain.
This is a big problem for devices with a small amount of storage or low bandwidth. And it's potentially leaving after the percentage of the mobile market today.
Therefore, by 2020 having a great mobile app on Qtum blockchain is a critical element. You can program on Qtum using most popular programming languages such as C, C++, Rust, and Python.
Exciting, isn't it?
While someone is asking you and in turn you provide the explanation above, your crypto skills will skyrocket to the moon.
Finally, the last purpose of a coin that is engraved in this cryptocurrency t-shirt is…
Monero 100% Private Purpose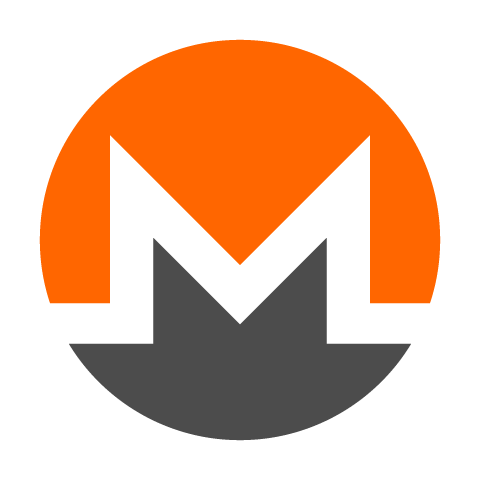 Are you as pumped up as I am?
The last symbol of this cryptocurrency t-shirt is Monero XMR.
What to say to someone while asking you – what's Monero?
Simply said, the currency uses cryptography to shield sending and receiving addresses as well as transaction amounts.
Monero is a secure private currency system. Because of its unique kind of cryptography, 100% of all transactions are unlinkable and untraceable.
Needless to say, Monero isn't a corporation. It has developed with heavy use of cryptography by experts from all over the world that are funded by community donations. This means that it can't be shut down by any government and is not forced by any particular legal jurisdiction.
As you can see Monero can become very desirable.
Here is an excellent explanation in one minute.
Obviously, you may ask, who the heck needs a private cryptocurrency? Criminals? Drug dealers?
For sure, they can certainly benefit from Monero, however, there are legitimate reasons for using a private cryptocurrency as well.
For example:
Don't let companies analyze your data and your behavioural or purchasing patterns;
By transferring your coins such as Bitcoin (which isn't private) to Monero, you protect yourself against attacks;
Monero protects market predictions because it is untraceable;
Spend XMR for goods or services.
As you can see, using Monero is for legitimate reasons too.
Last but not least, someone may ask, what's the difference between Monero and other privacy coins, such as Zcash or Dash?
In short, Zcash and Dash offer to switch between public and private transaction. However, Monero's transactions are all 100% only private.
Isn't it simple? 🙂
Now It's Your Best Time to Buy Cryptocurrency T-shirt Bitcoin Altcoins
Did the crypto symbol guide raise your confidence to buy our cryptocurrency t-shirt?
I hope you make now a crystal clear decision because after reading you should have a fundamental understanding of what each cryptocurrency symbol signifies.
While wearing it, you are able to invest in these crypto assets and be confident while explaining the real purpose.
Buy our cryptocurrency t-shirt and be CRYPTO EAGER geek!
In conclusion, share this product with a guide to all your crypto friends and when you buy it, leave your review 😉